Washington State
Washington State Legal Cannabis Market
Cultivera's first home, Washington state was the first to legalize recreational cannabis consumption and sales, in 2013. By then they'd already had a long cannabis history, having legalized medical marijuana back in 1998.
Cultivera services over 60% of Washington producers & processors by sales volume, with over 400 retailers on the Market.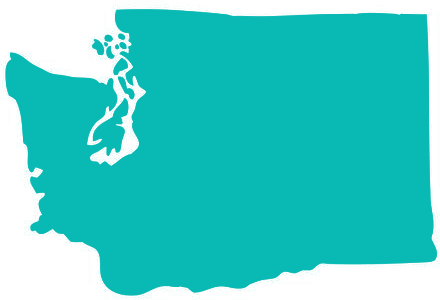 Licensing
License Types
Licensing Body
Washington State Liquor and Cannabis Board
The Washington State Liquor and Cannabis Board (WSLCB) is the administrative agency with the primary function of licensing and regulating alcohol, tobacco, and cannabis.
Applications for new licenses (including medical, retailers, producers, and processors) are NOT being accepted at this time. To start a marijuana related business, you must assume a license from an existing business.
Learn more about licensing and fees on the Washington state Business Licensing Service's Marijuana Web Page.
Traceability
Until recently, Washington previously utilized Leaf Data Systems as the state mandated traceability system. At the end of 2021, the WALCB launched a new traceability reporting system, called Cannabis Central Reporting System.
Cultivera is a validated integrator in the state of Washington and meets all traceability and compliance requirements.
For more information on the CCRS, you can read the LCB's Frequently Asked Questions here.
Legislation
Taxation
All retail licensees are required to remit to the Washington State Liquor and Cannabis Board (WSLCB) an excise tax of 37 percent on taxable sales of marijuana, marijuana concentrates, useable marijuana, and marijuana-infused products.
Learn more on the WSLCB's Washington Cannabis Tax FAQ.
---
---