Backoffice: Integrations: Leafly
Integrating Leafly Menu
To assign a Leafly online menu account to Cultivera POS please follow the steps below. 
Log into Cultivera Backoffice
Navigate to Administration 
Click menu tab "Integrations"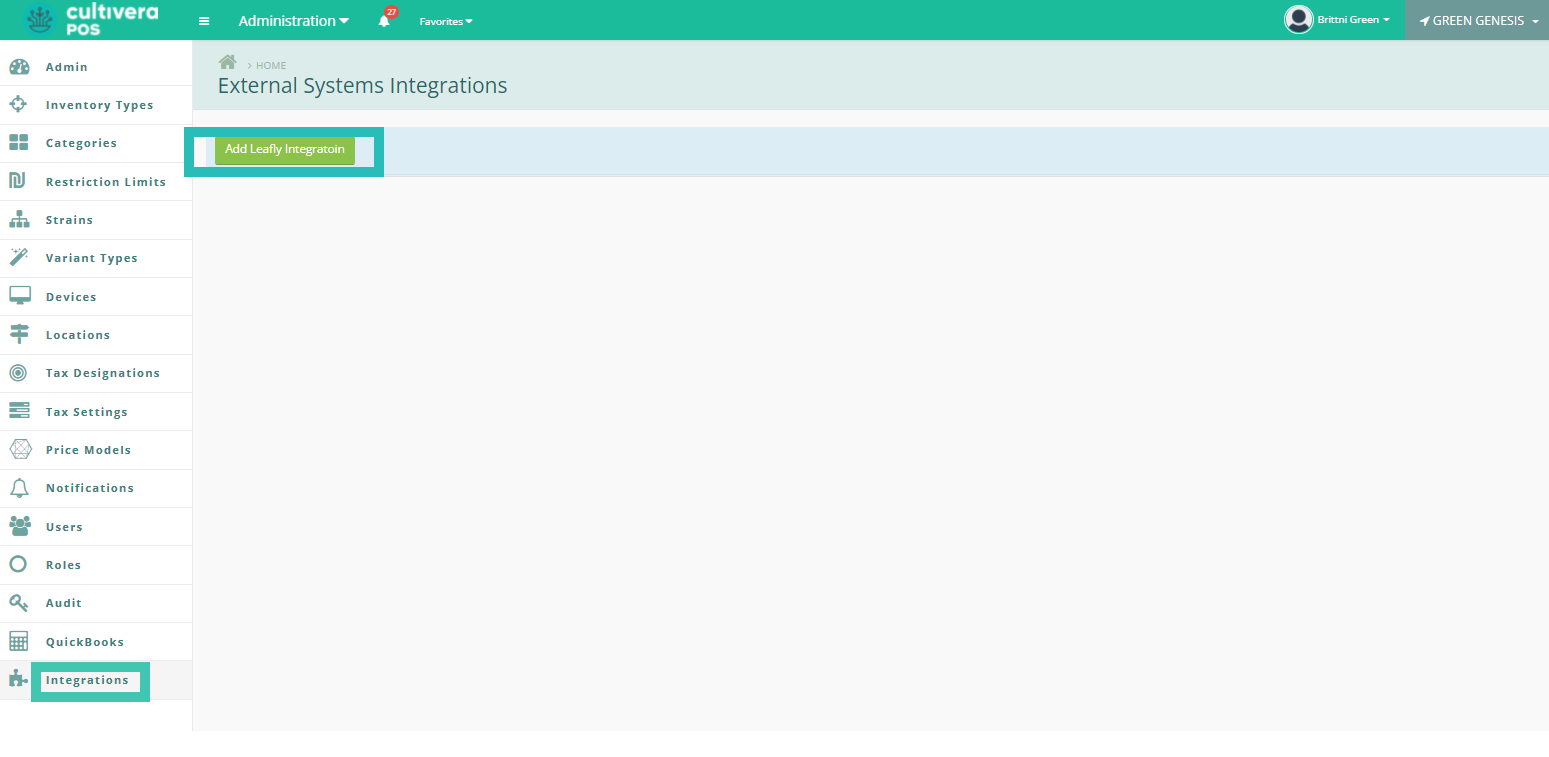 Click Green Button "Add Leafly Integration" 
Select Store Location
*Note: If managing multiple locations, it is important that the correct location is selected to send the correct product data. 
Insert Leafly assigned API 
Click Save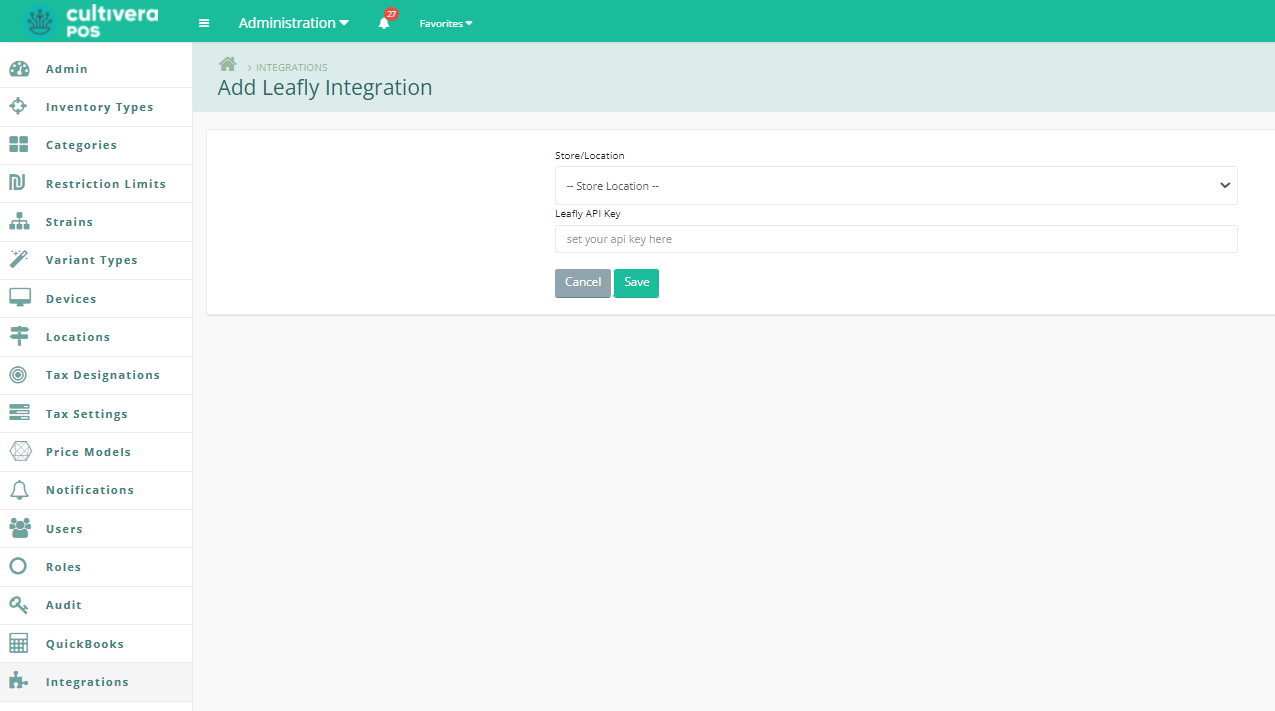 Listing Products on Leafly
Navigate to Inventory Management
The default menu selection is Products
Right Click products to list on Leafly Online Menu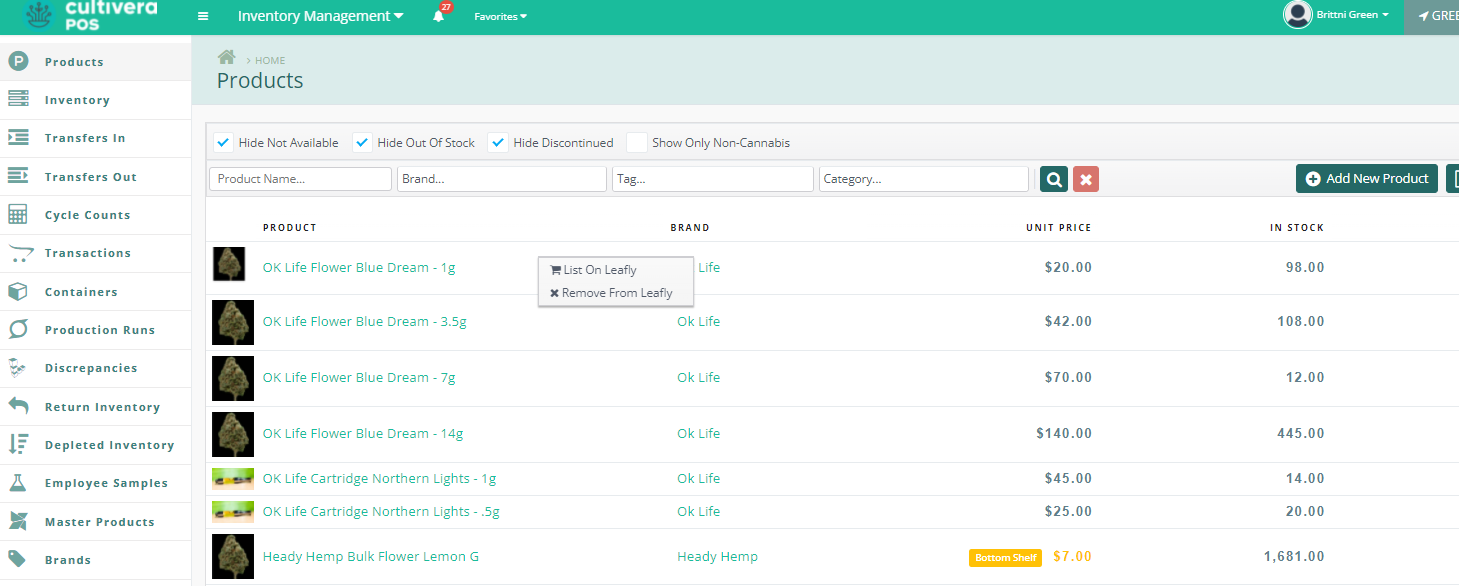 *Note: Product edits, additions, and subtractions from menu update every 20 minutes. Full menu update every 24 hours.
---
---