Routes - Adding And Assigning Routes
Adding And Assigning Routes
Routes are the names of courses your delivery drivers take to fulfill orders to your clients. They can be based on territories, days of the week, or however you'd like to define them.
Establishing routes in Cultivera Pro makes it easier for your drivers to stay organized.
Adding New Routes
Begin by clicking "+ Add New Route".

Fill in the name, description, and minimum order amount then click "Update" to save it.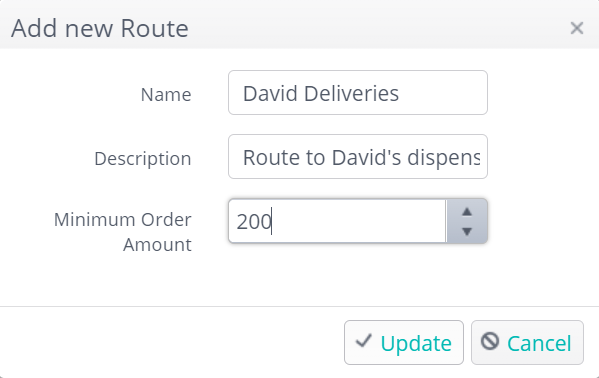 Assigning Routes
After the route name is saved, you can apply it to your client's profiles by going to Sales > Accounts, then right click and choose "Edit Account".
Select your route from the drop-down menu to assign it.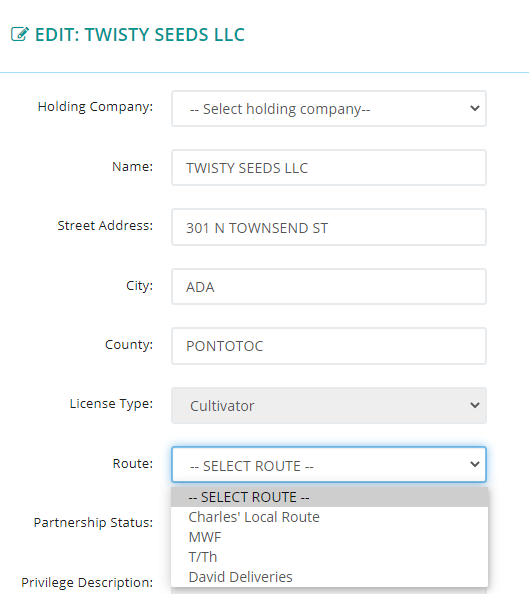 ---
---