Batches - Creating QA Samples & Manifesting To Testing Lab
Creating & Sending QA Samples
In this article, we will go over how to easily make QA samples and send them to your chosen lab using Cultivera Pro in "stand-alone" mode (where you are not connected to a state traceability system).
Creating QA Samples
Begin in the Inventory Management module at the top left.
From there, click on the Batches tab. Here you can search for the batch/batches you want to send off for QA by filtering for Flower, Flower Lot, Hash, etc using the options at the top.
Right-click on the line item and select "Create QA Sample" from the list.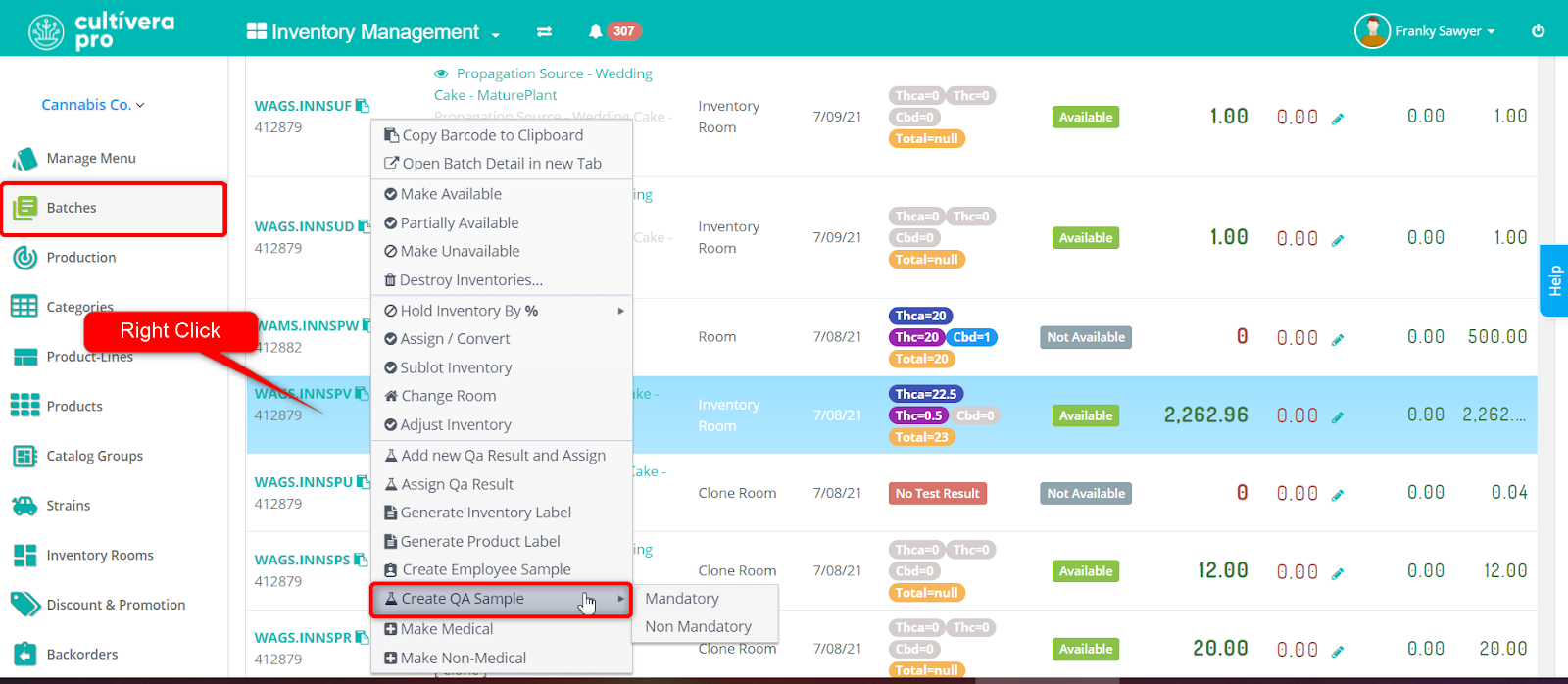 A popup will appear where you can enter the destination lab and sample weight to send. You can find the lab you want to use by typing in the lab name for options to appear. Once you select the "Create Mandatory Sample" button, the sample amount will be taken from the parent lot and allocated for QA.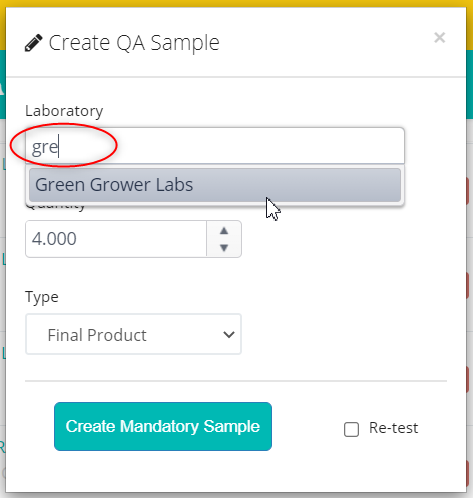 Sending QA Samples
Now you will see a little flask icon on the parent lot line item. If you click on that icon, it will take you to the details for the sample you created. All QA samples are found in the QA Samples tab at the bottom left.
On the sample details page, you can create a manifest by clicking the icon on the right for a single sample.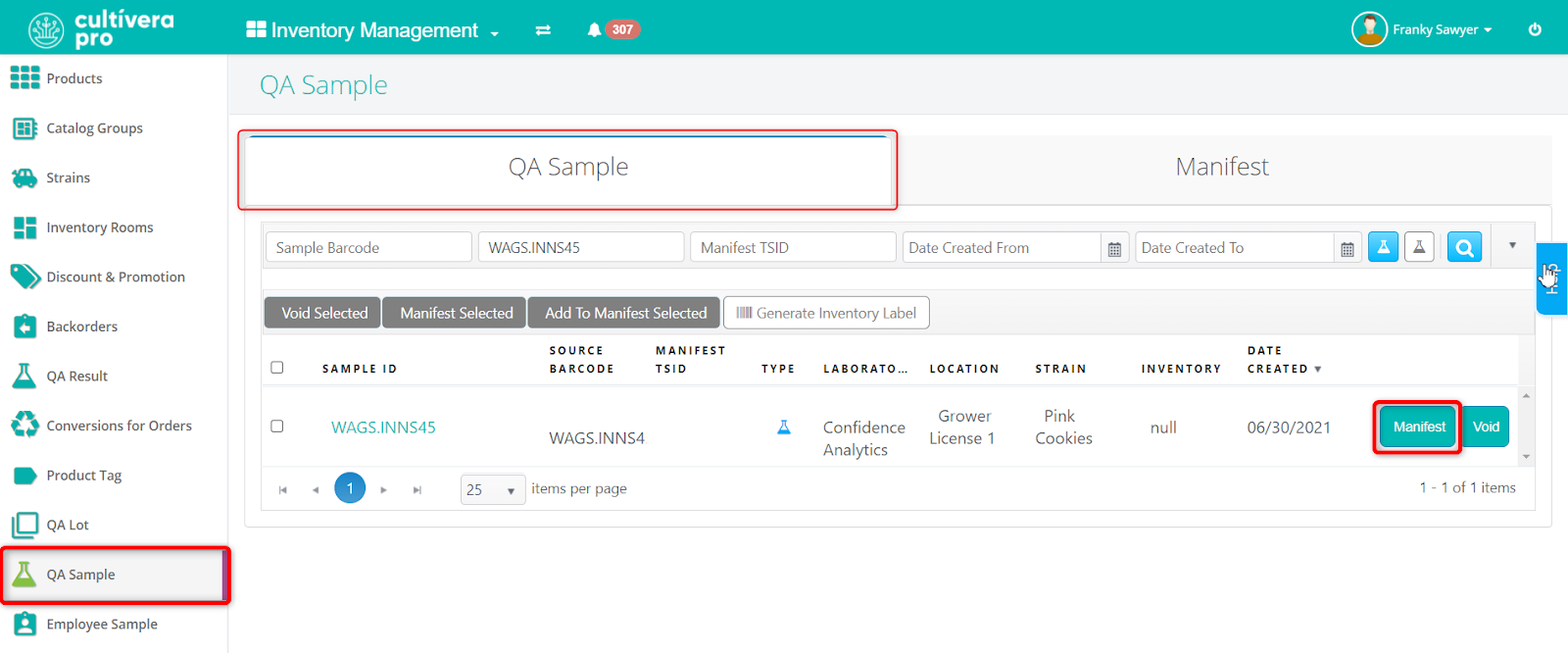 If you need to create multiple samples to send to the lab, simply create all the samples you need in Batches, and click on the "QA Samples" tab at the bottom left. Your newly created samples will be at the top of the list.
If you don't see your samples, click "Date Created" on the column heading until today's date appears to sort most recent to oldest samples.
If you have multiple samples destined for the same lab, you will find them at the top of the QA Sample page. These can be manifested together. If you wish to send samples to different labs, use the Manifest icon on each line item.
Select which samples you want to manifest in the checkboxes, then click Manifest Selected at the top. Set the manifest details as you would anywhere else.

Now that you have created the manifests you need, click over to the Manifest tab on the right. Here you will "release" the Manifests to send them off to the lab
Congratulations! You have successfully created & sent QA samples for testing! 
Reminder! In Washington state, you only want to send off Flower Lots for QA, because you are not allowed to create sellable material from plain bulk Flower. The max size for a Flower Lot is 5 lb (2,268g), but you can make them smaller if you like.
If you have any questions, please don't hesitate to reach out to our support team at support@cultivera.com to clear anything up.
---
---