Batches - Add New QA Result and Assign
Adding & Assigning New QA Results
Use this workflow to associate QA results with a QA parent lot in Cultivera Pro.
Step-by-Step Guide
Navigate to Inventory Management > Batches.
Locate the QA parent you wish to assign QA results to in the Batches list.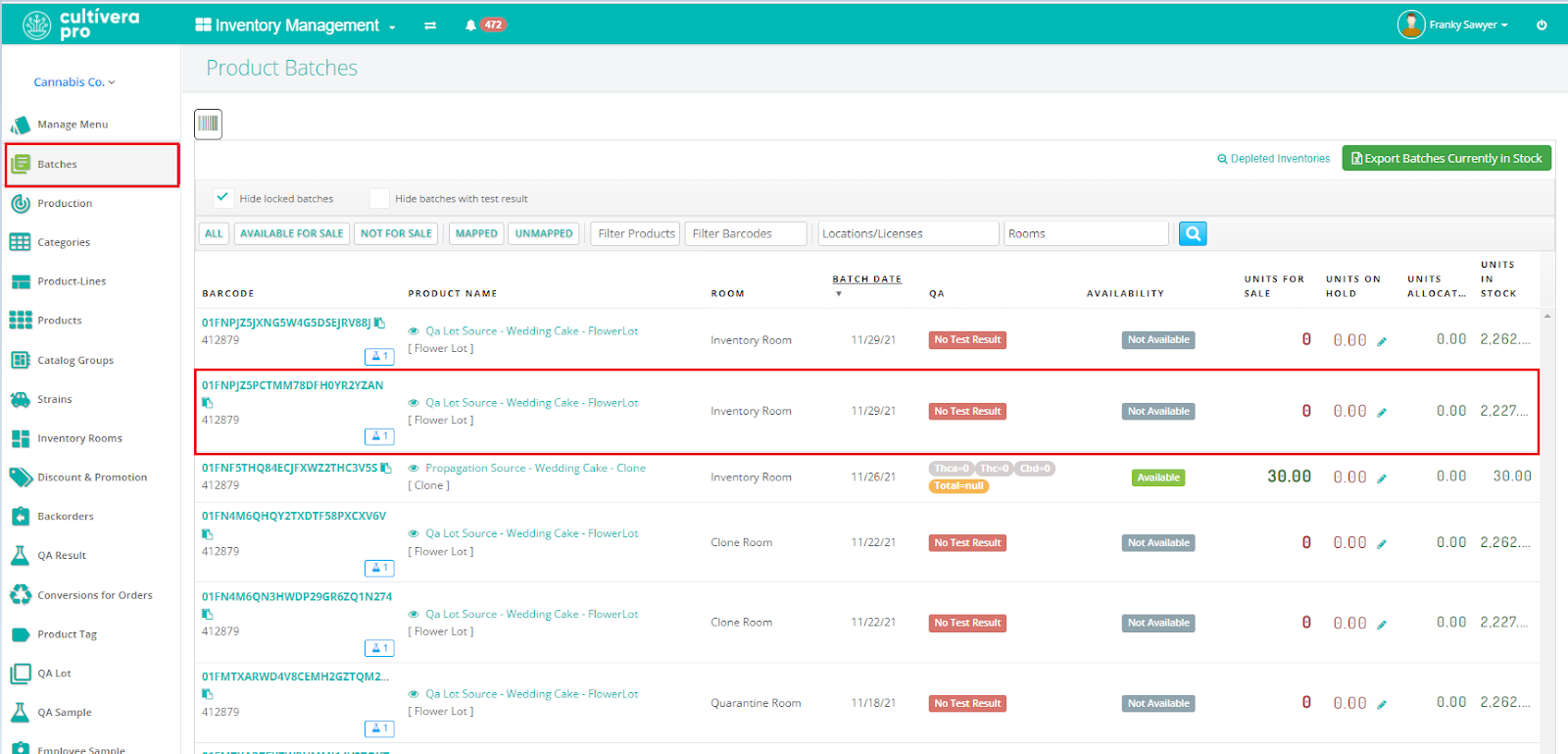 Left-click on the row the QA parent is in (the row should turn blue).
Then right-click and select "Add new QA result and assign" from the dropdown menu.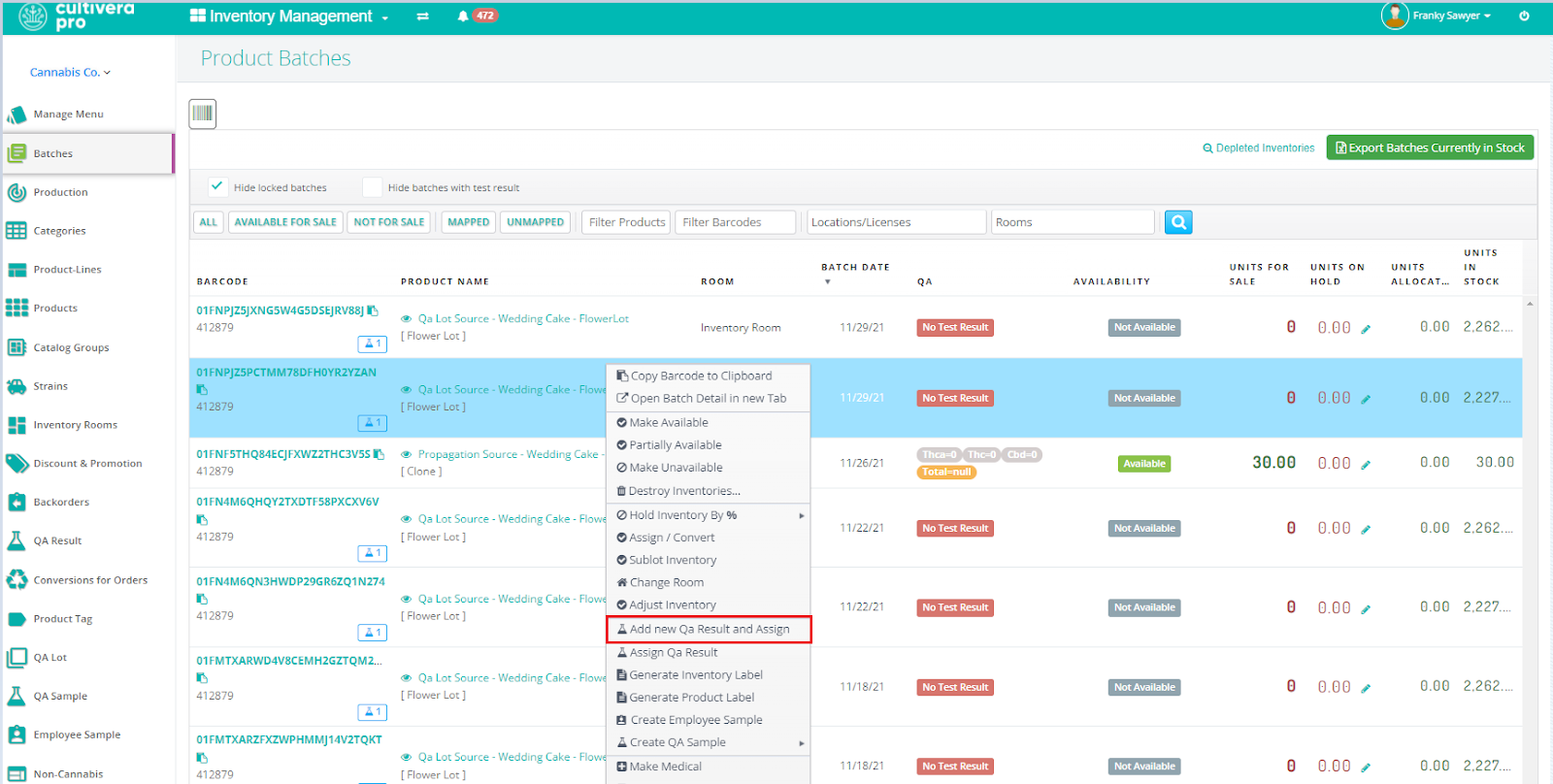 In the pop-up window, enter the batch's barcode in the "QA Lot TSID" field,
And enter the sample ID from your COA in the "Sample ID" field.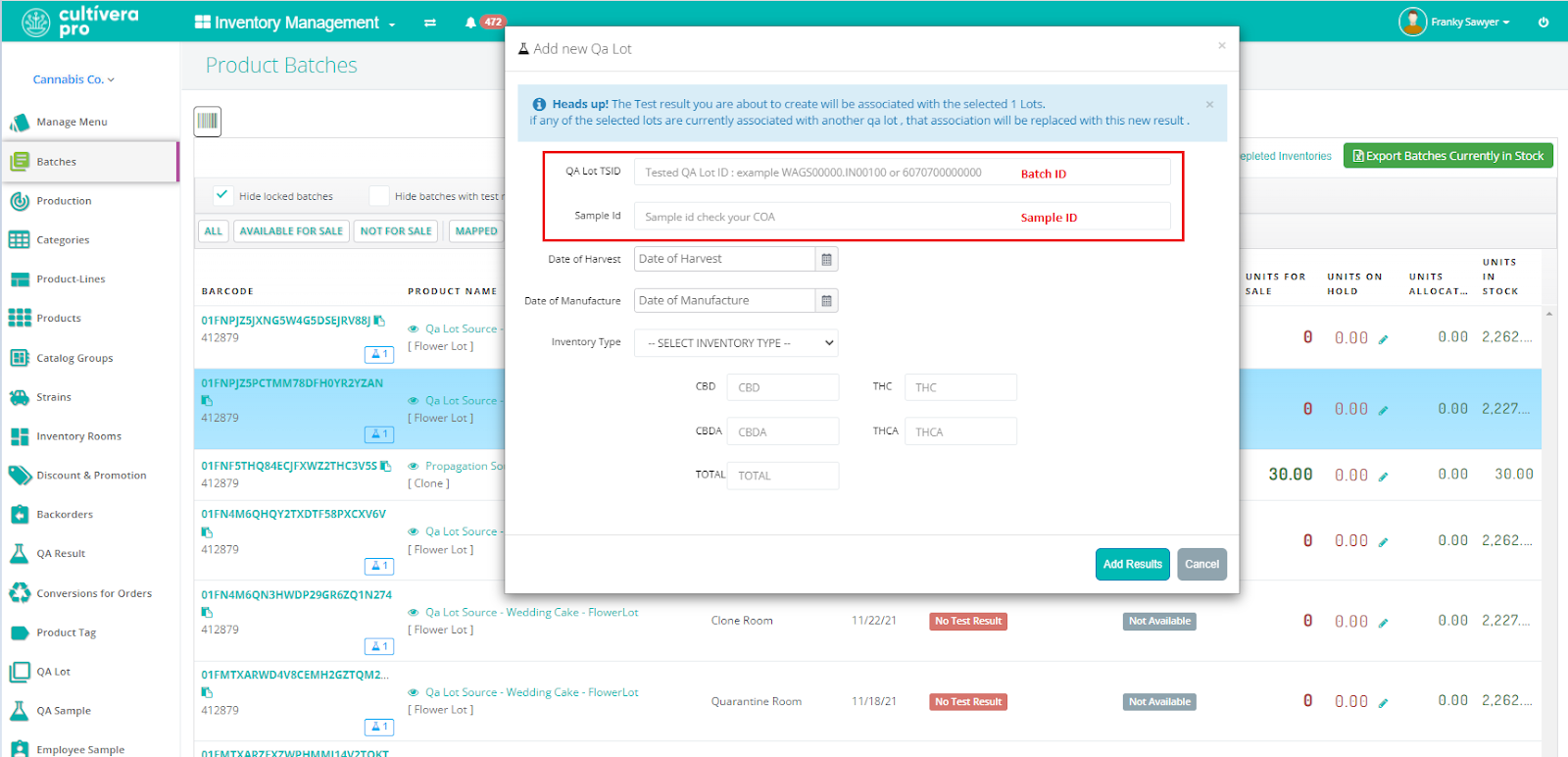 Enter the date of harvest/date of manufacture and cannabinoid values.
Click "Add Results".
The results are now associated with the QA parent and will automatically transfer to any child lot resulting from a sublot or conversion from the QA parent.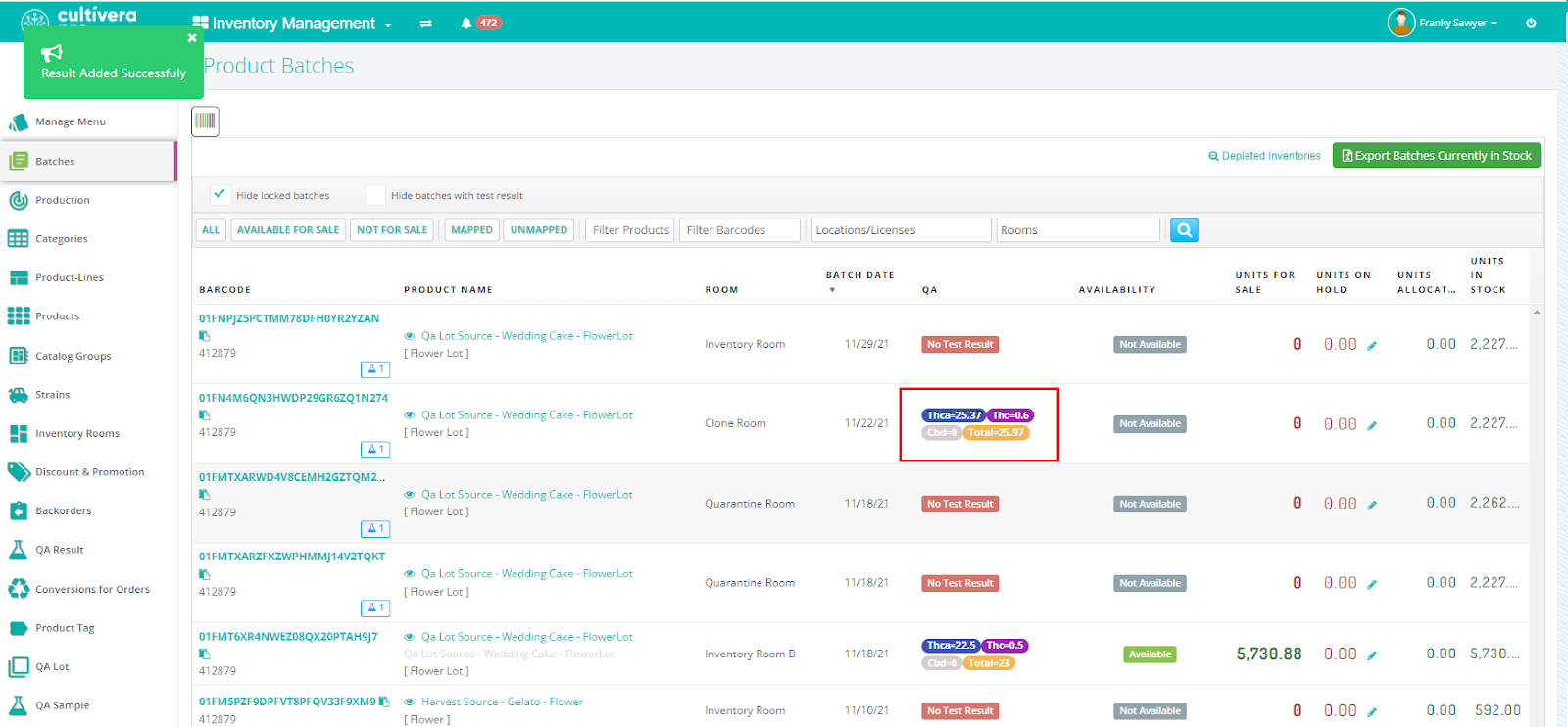 Related articles
---
---