Batches - Open Batch Details In New Tab
Open Batch Details Page(s) in New Tab
The Batch Details page includes information about a batch, including QA Parent and Child Batch details.
It can be useful to open the Batch Details page in a new browser tab so you can maintain your filtered list while comparing Batch information. Follow the workflow below to open the Batch Details page for one or more batches in separate tabs.
Step-by-step Guide
Navigate to the Inventory Management > Batches screen.
Right-click on a batch (or a range of selected batches) from the Batches list.
Once the "Open Batch Details in New Tab" option is selected, the selected batch's details pages will open in new tabs.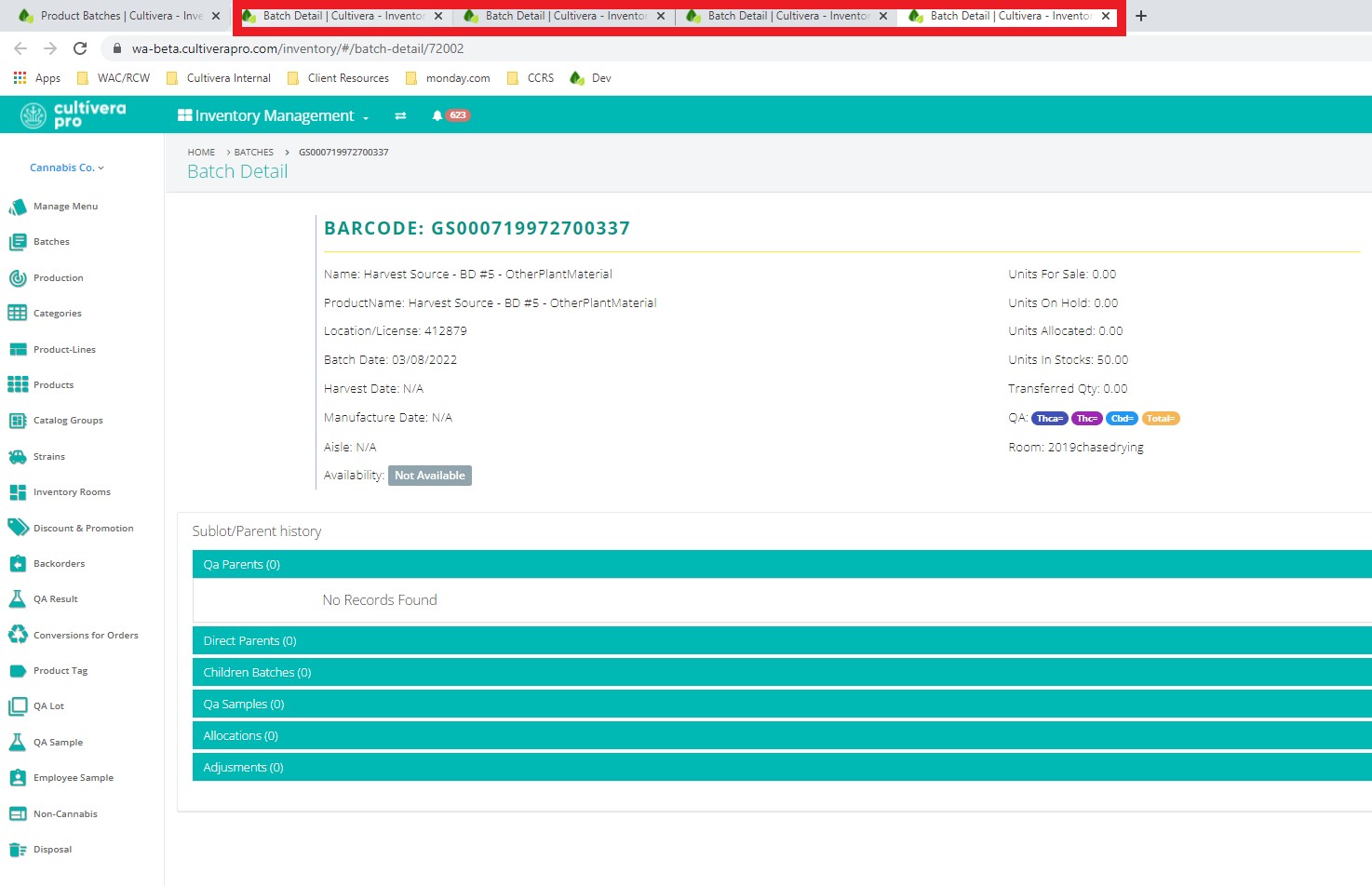 In Windows, you can open the Batch Detail page in a new browser tab for a single batch by using the CTRL + Left Click combination on the barcode for the selected batch. 
On a Mac, the keyboard/mouse equivalent is Command + Left Click.
Related Articles:
---
---