Batches - Generating Inventory Labels
Generating Inventory Labels
Inventory Labels are designed to help you track inventory packages, for example, in a warehouse scenario. They typically include a description, strain/flavor, package weight/count, and a unique barcode.
To print inventory labels for one or more batches, Navigate to Inventory Management > Batches.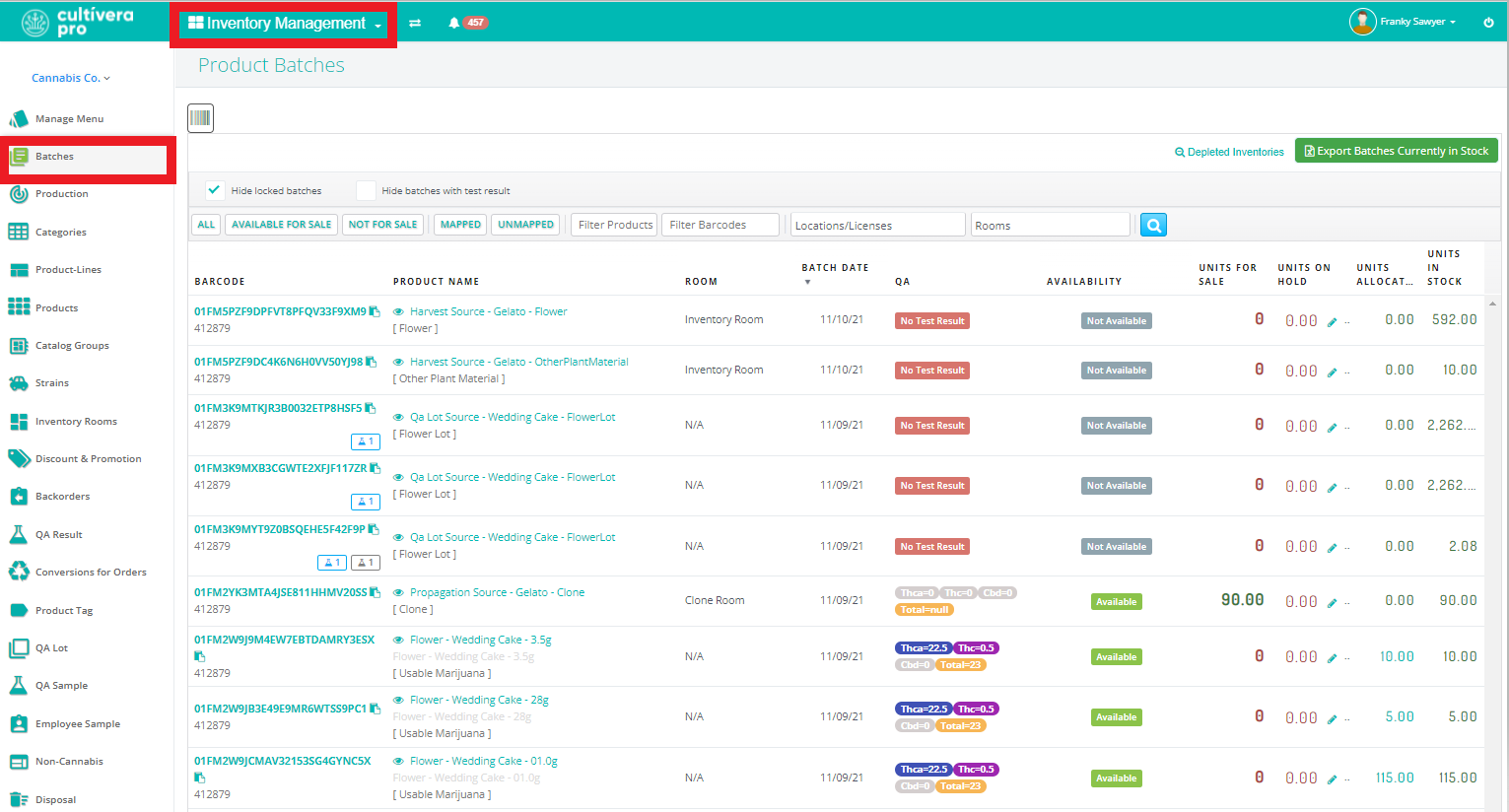 Select, then right-click the batch(es) you'd like to generate an Inventory Label for.
Select "Generate Inventory Label" from the menu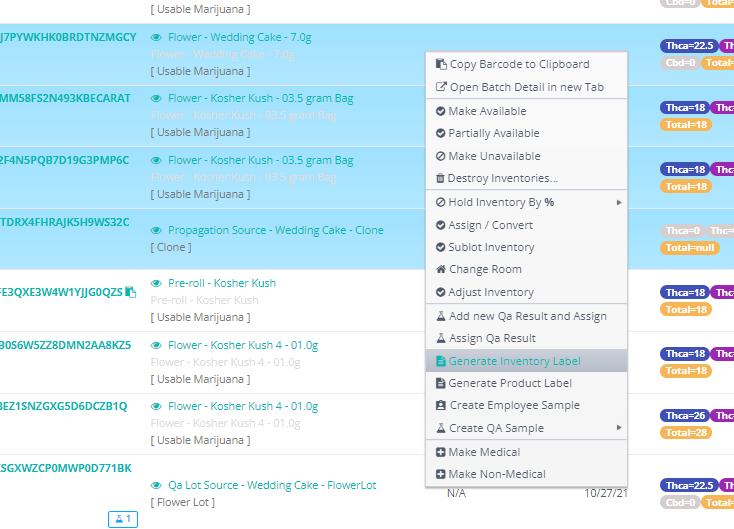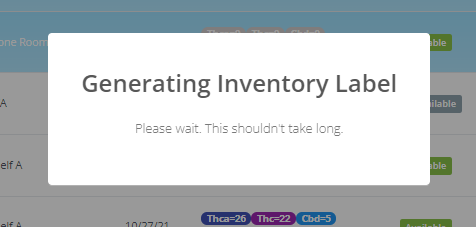 A PDF document will open in a new browser tab with a preview, from which you can print or download the Inventory Labels using the action buttons at the upper right of the window.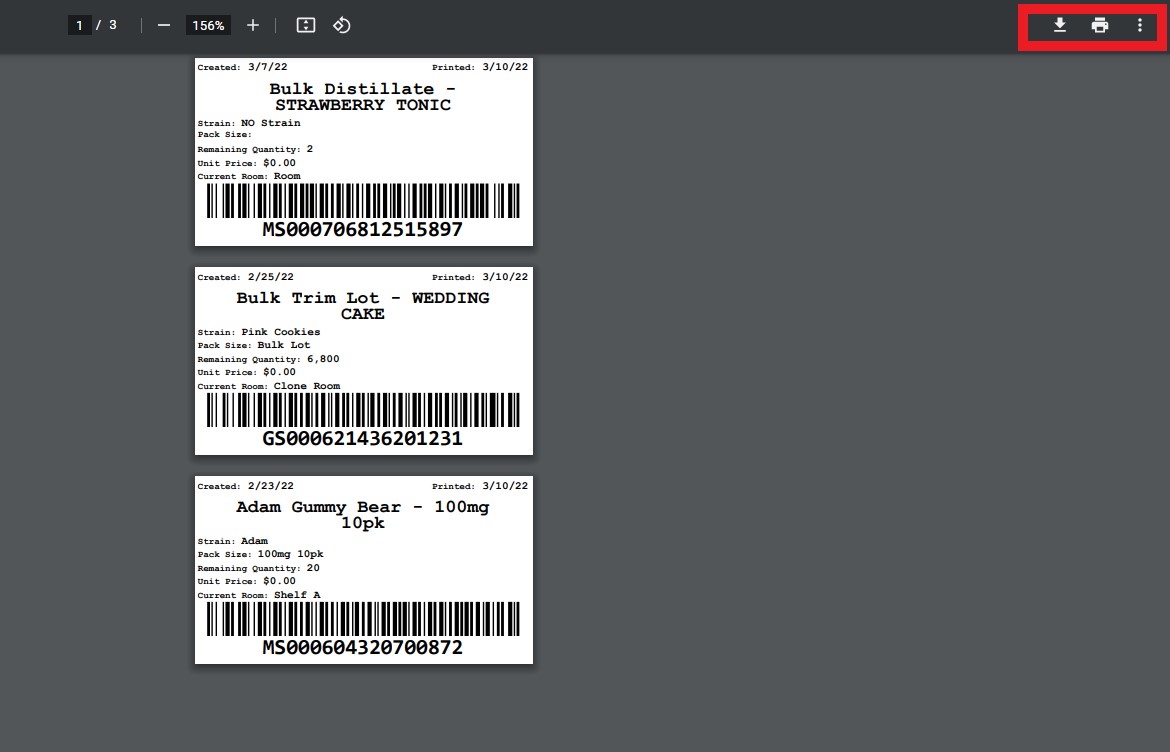 ---
---