Batches - Export Batches Currently in Stock
Exporting Batches Currently in Stock
Note: This will provide you with a list of your current inventory batches, so we recommend you export this and/or your plants (can be exported from Grow > Plants > "Export Plants to Excel") anytime you'd like to save a snapshot of the inventories/plants you have on that day (Cultivera does not save any snapshots of your inventory or any of the inventory and plant exports). 
Navigate to Inventory Management > Batches: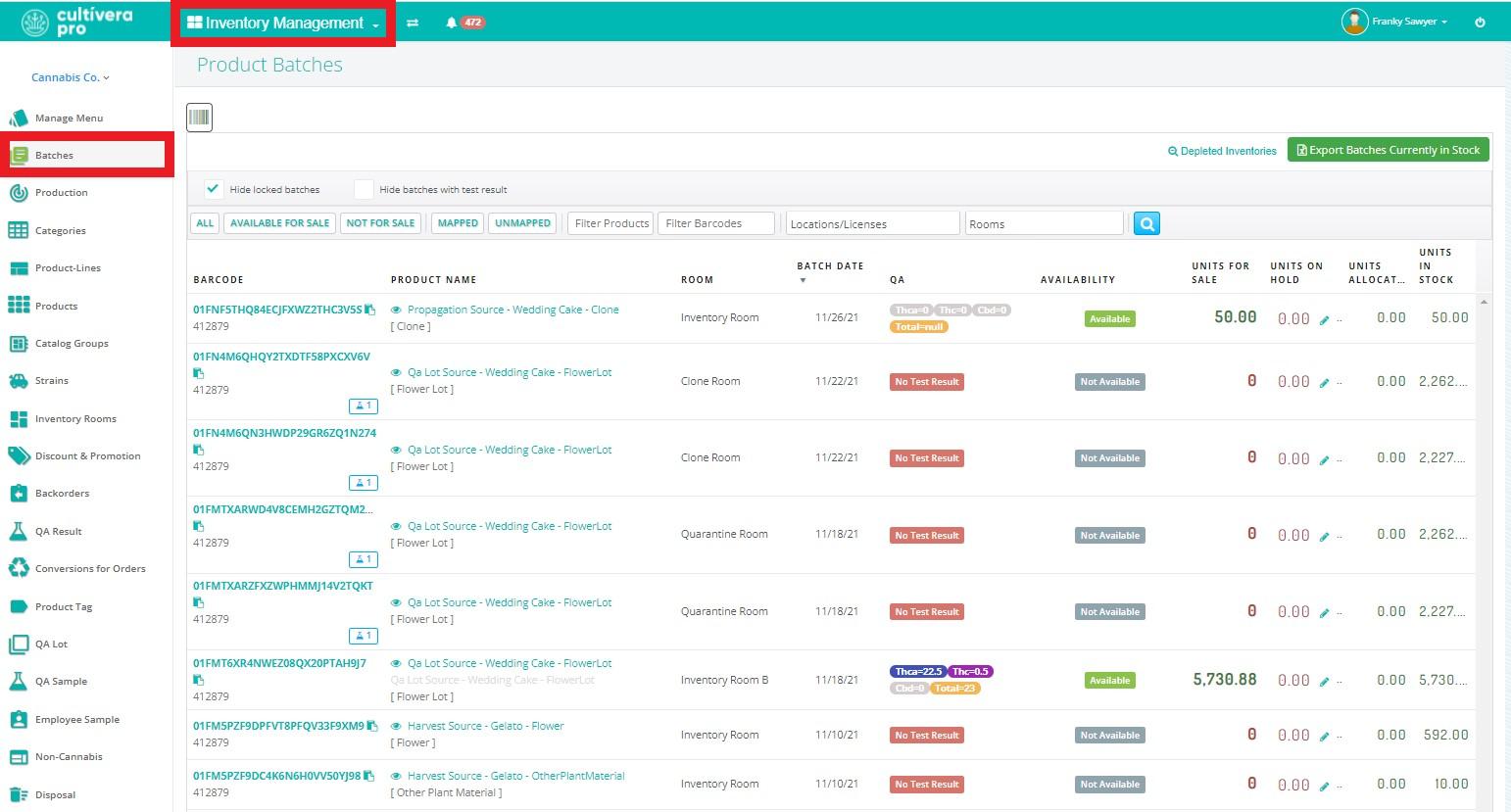 Click "Export Batches Currently in Stock".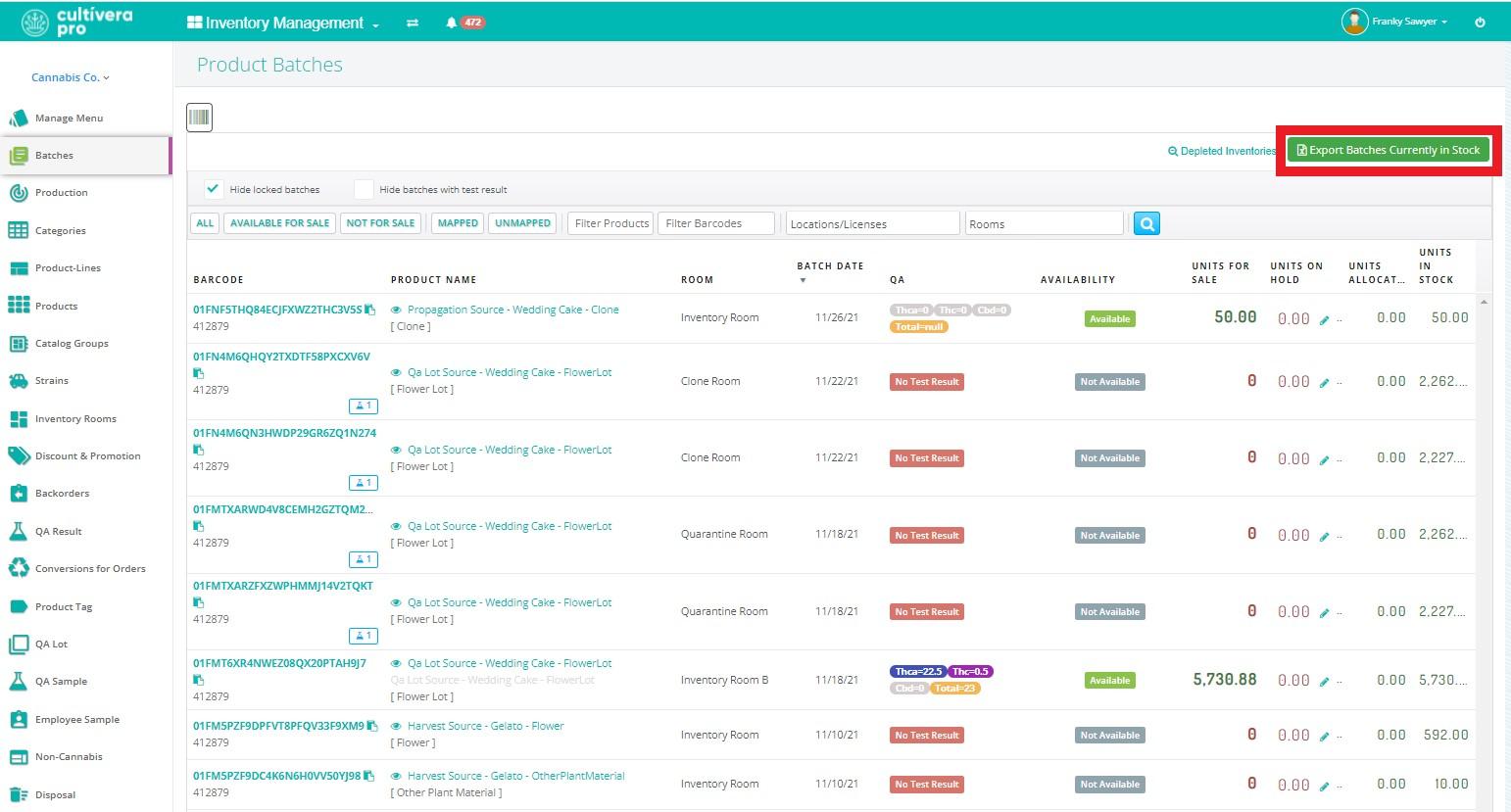 The "Batches Currently in Stock" export will appear as a downloaded file. 
Note: Make sure to "Always Allow" pop-ups from Cultivera  for the export to appear at the bottom of your screen, pictured below.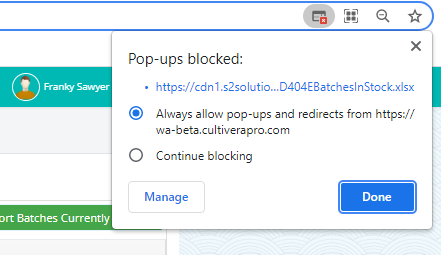 ---
---