CRM: Customers
POS Back Office: CRM - Customers
Cultivera offers a built-in Customer Management System (CRM). Customer information can be entered in both back office and the POS terminal.
Customers is the first screen that will appear when entering the Back Office CRM Module.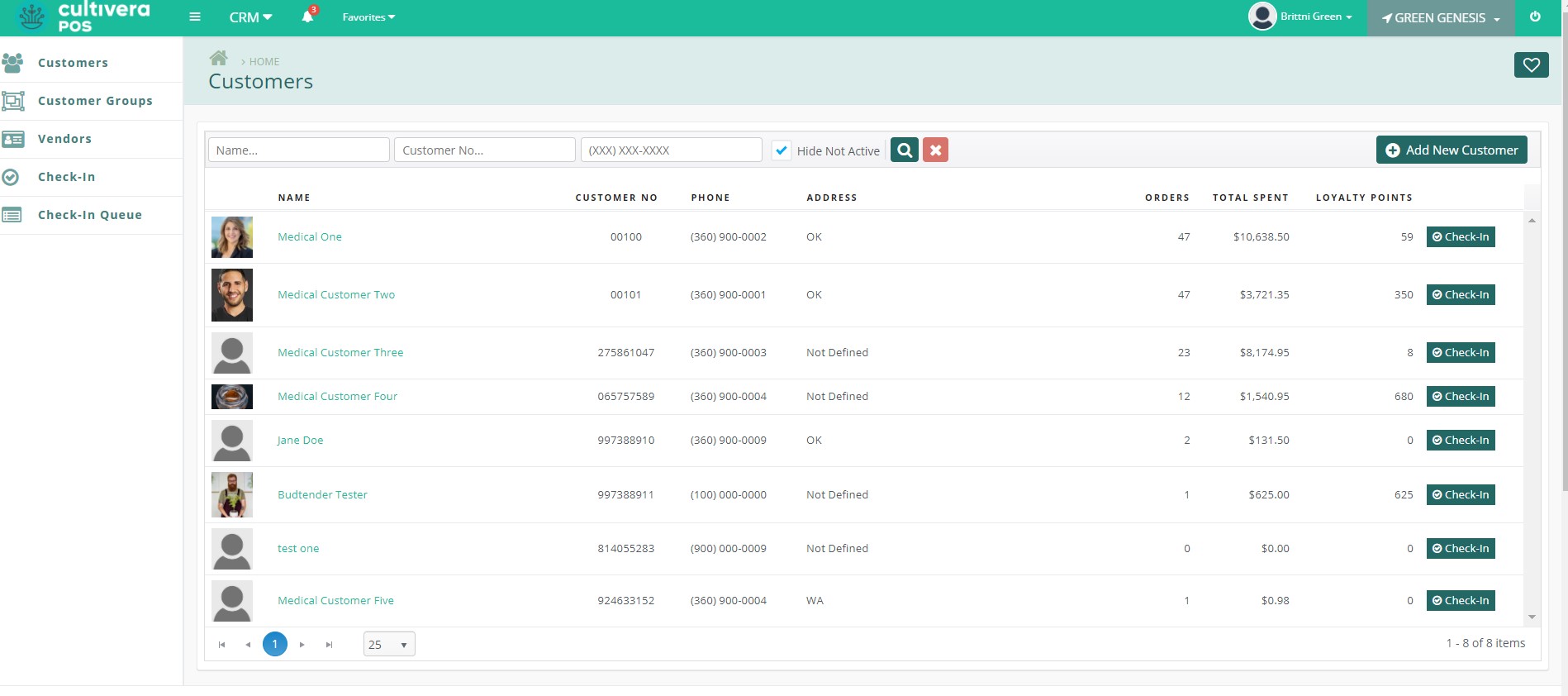 You can search for a customer by name, customer number, or phone number at the top of the table. Simply click a customer's name to view their information.
To add a new customer in the Back Office, click the "Add New Customer" Button.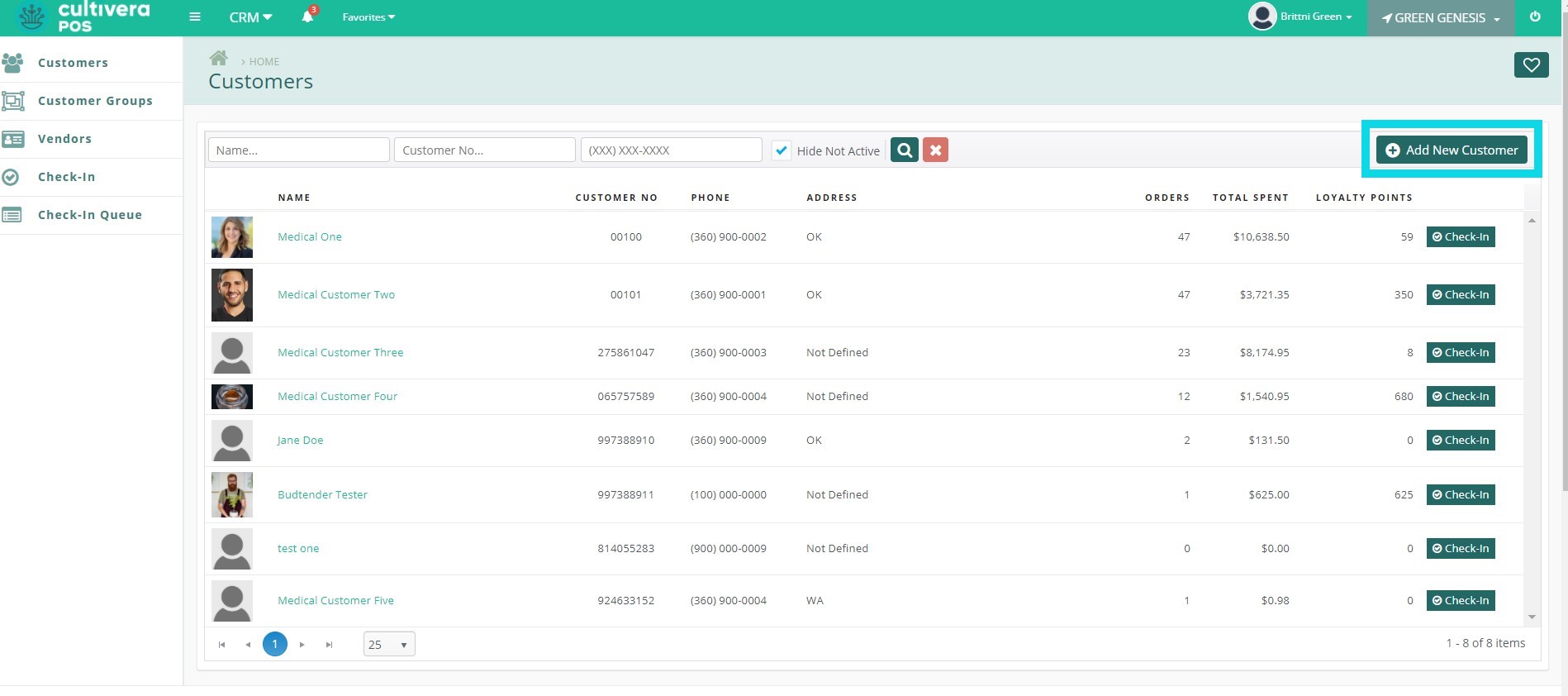 All required fields of entry will be shown with an asterisk (*).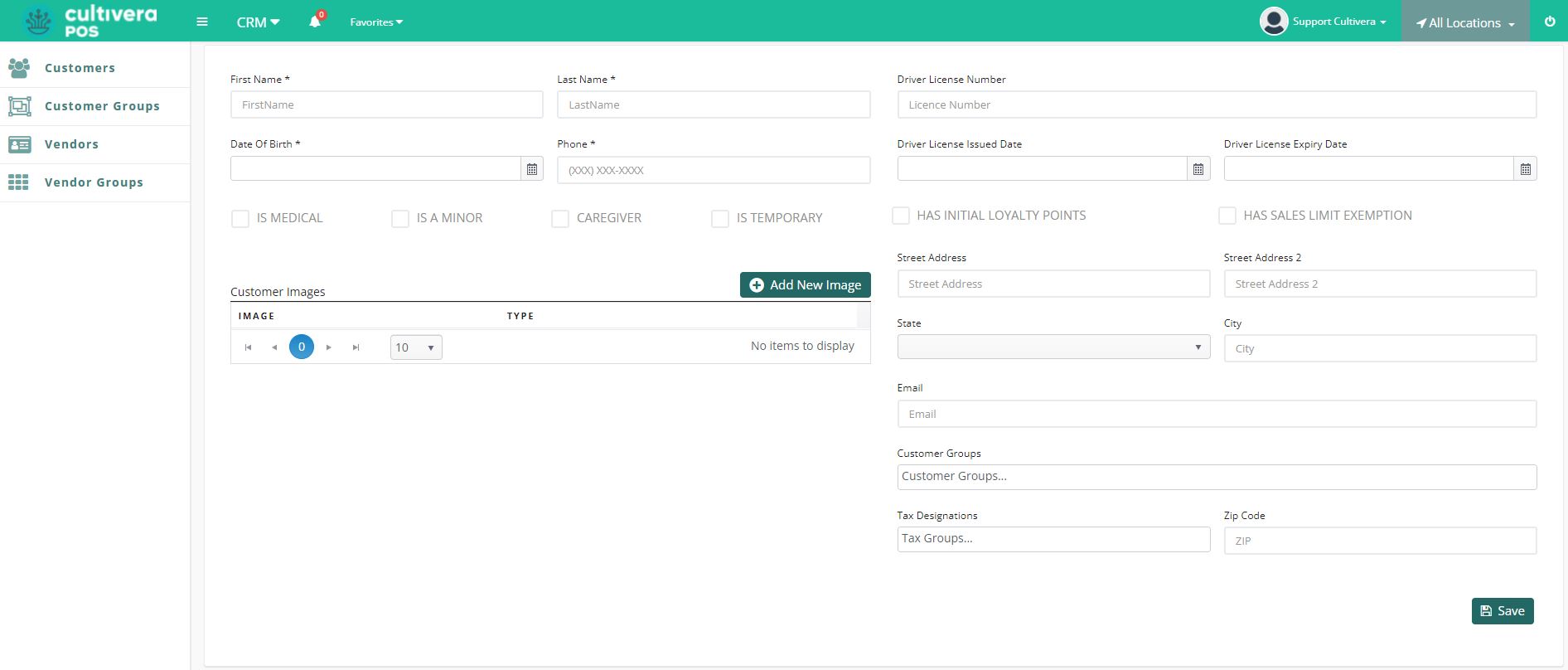 Once finished, click the "Save" Button.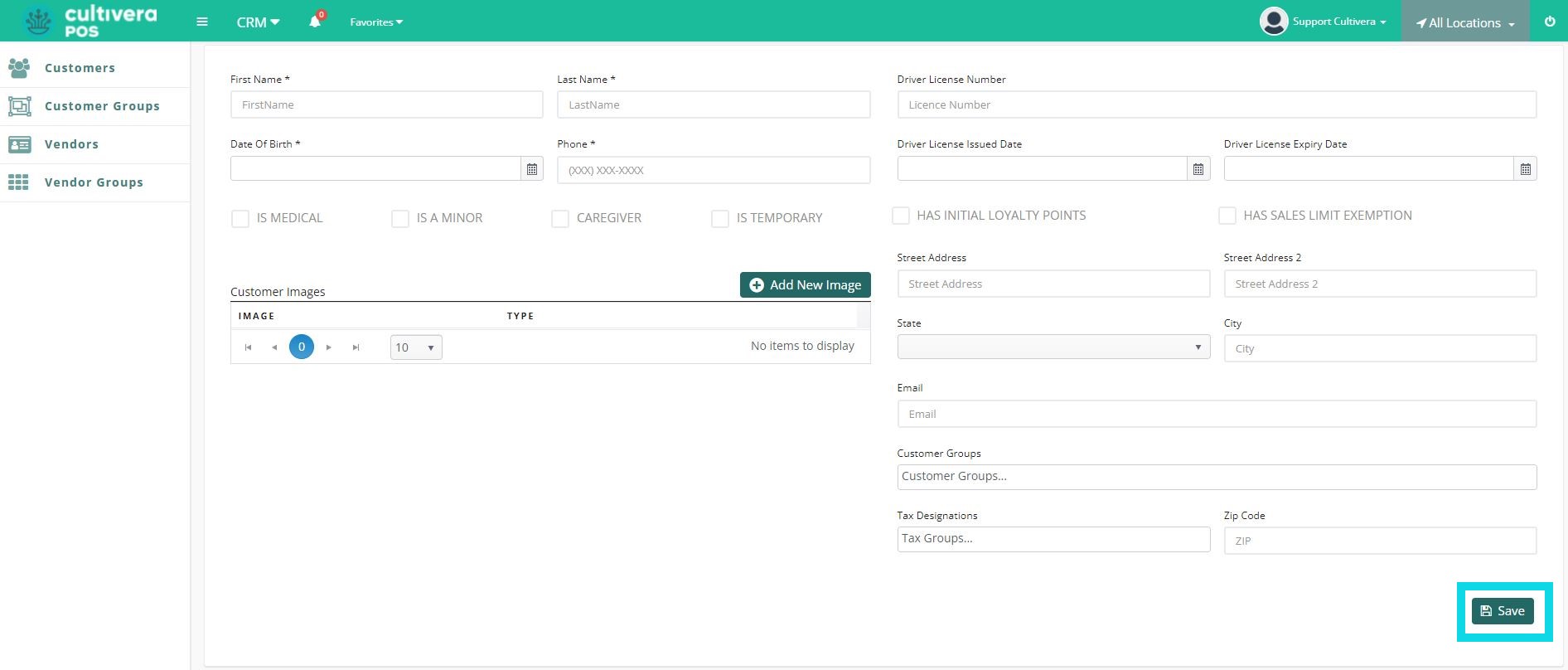 The customer detail screen will show a scan of the valid state-issued ID and medical card, personal information such as phone number, date-of-birth, address, email, sales and discount totals, loyalty program information, and a list of their transactions.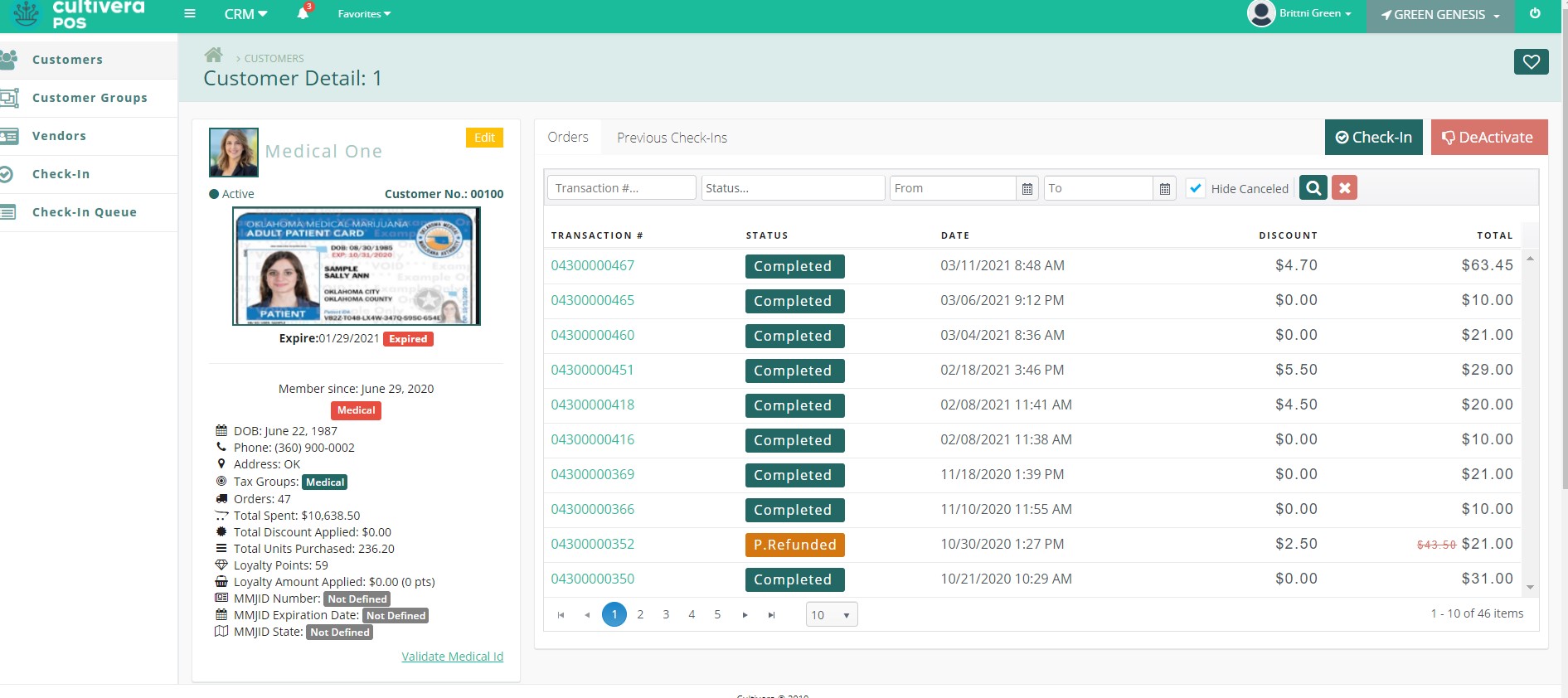 Available data entry for customer management.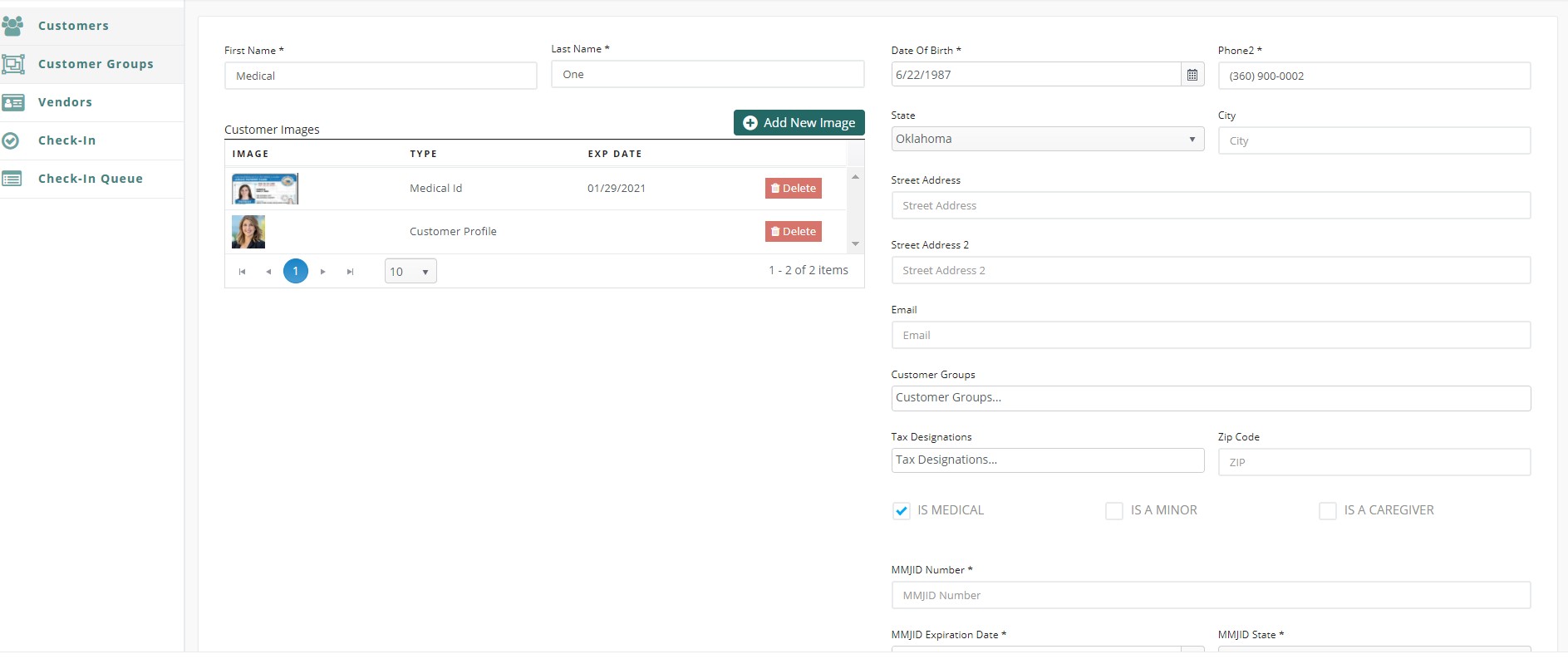 ---
---