Label Printer: Label Size Adjustment - Zebra ZD410
Troubleshooting Zebra Label Printers
For hardware issues, Zebra offers support resources on their website.
To configure the settings of your Zebra label printer, there is likely an app installed on your tablet.
Our POS team's preferred app is the Zebra Setup Utility (Android). All screenshots from this document will be from this app. Whatever app you choose to use to configure your label printers will likely follow the same concept of adjusting the label size.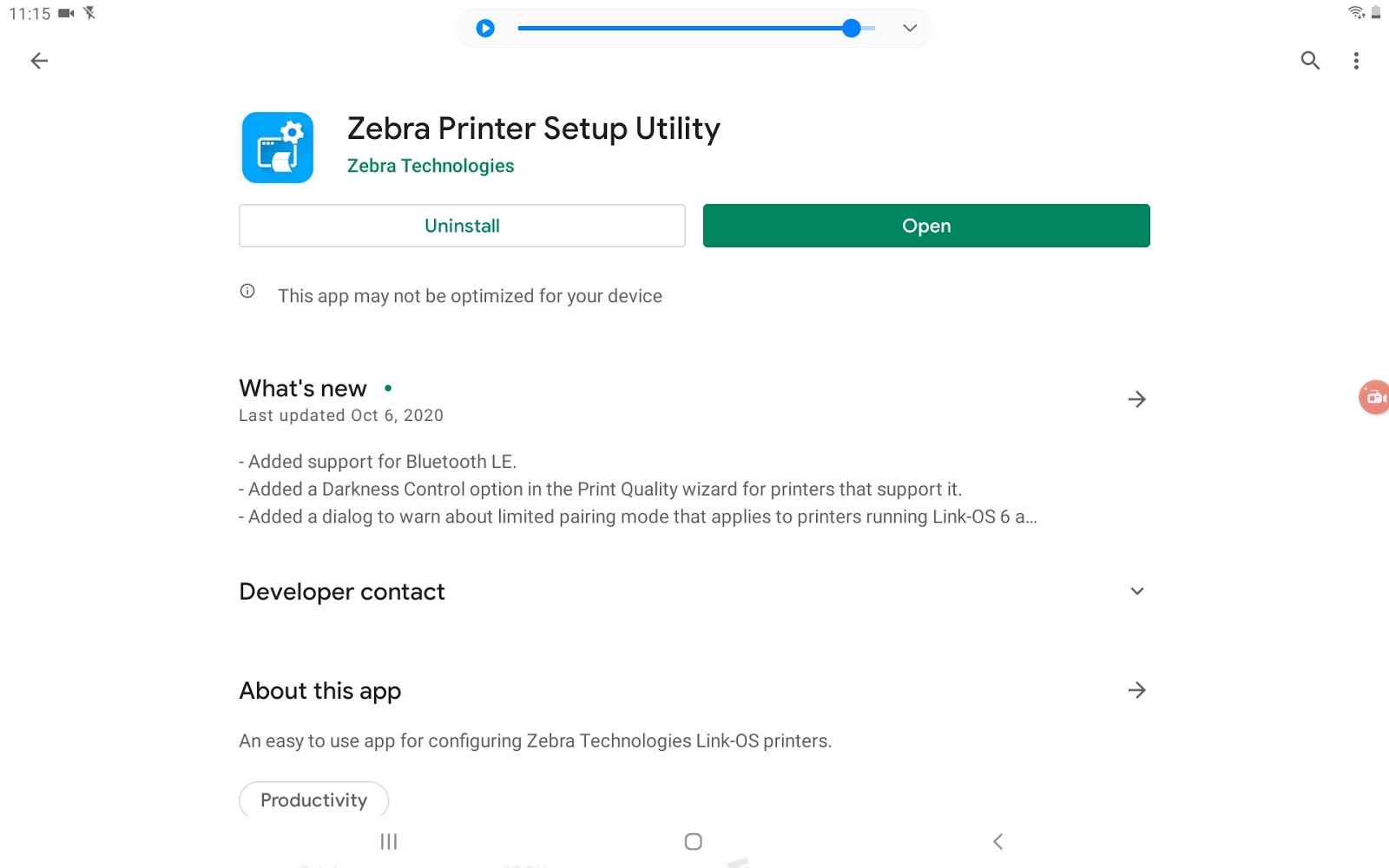 If wanting to utilize the Zebra Printer Setup Utility, Navigate to the Google Play store and download it.
Once in the Zebra app, your device will appear as an available printer connected via Bluetooth.
If your printer does not appear, use steps as follows:
Click the circle with arrows next to "Discover Printers".
Hold down the printer's label feed button and enter into limited pairing mode. The light above the button will start blinking. 
Once connected, a device home screen will display.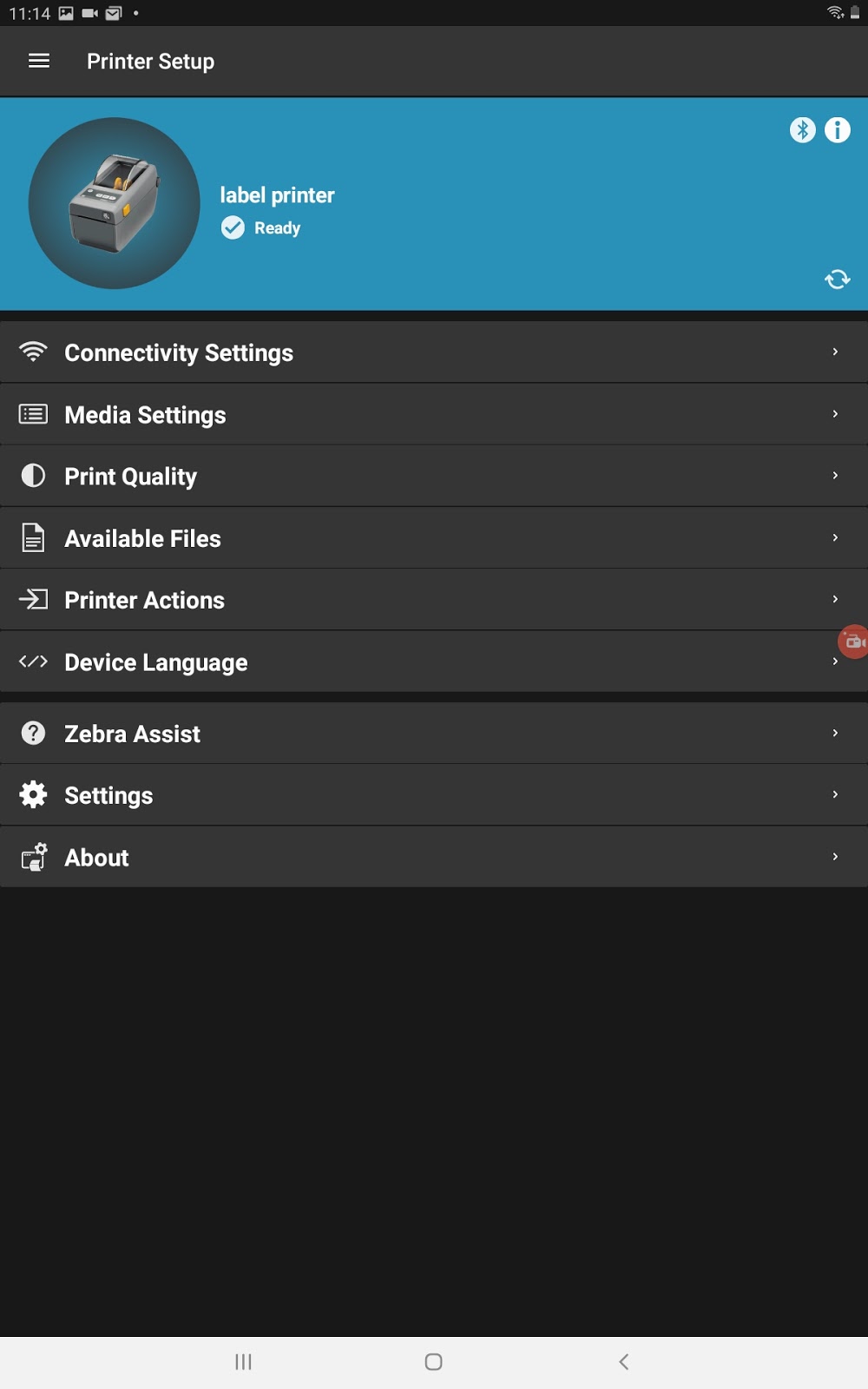 Select Settings.
Adjust label size to reflect the size of your labels and test print. 
Settings location may vary based on what app you choose to edit your ZD410 from.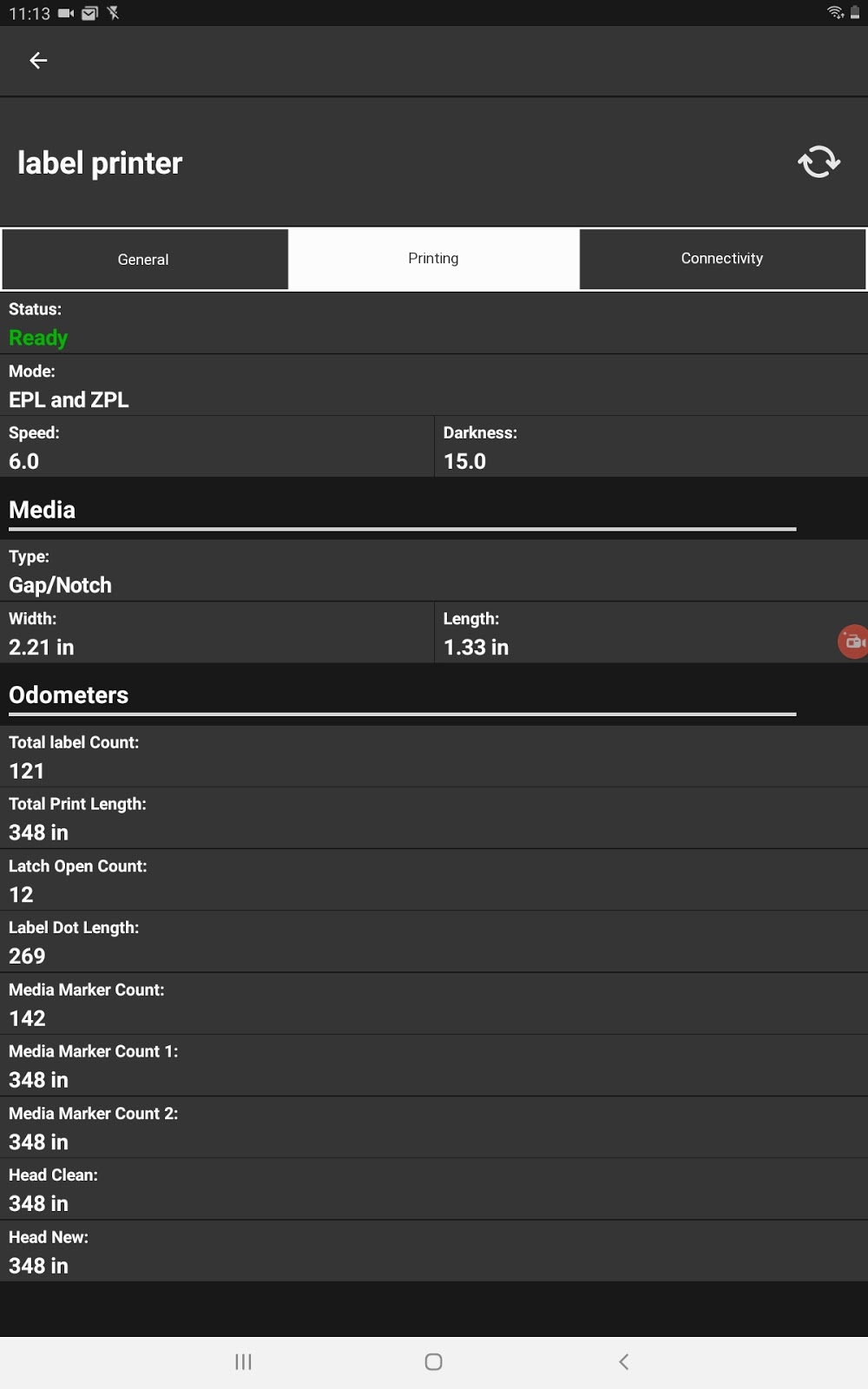 ---
---