QA Samples - Creating QA Samples From Batches
Creating QA Samples From Batches
Use this workflow to create QA samples from the "Batches" screen.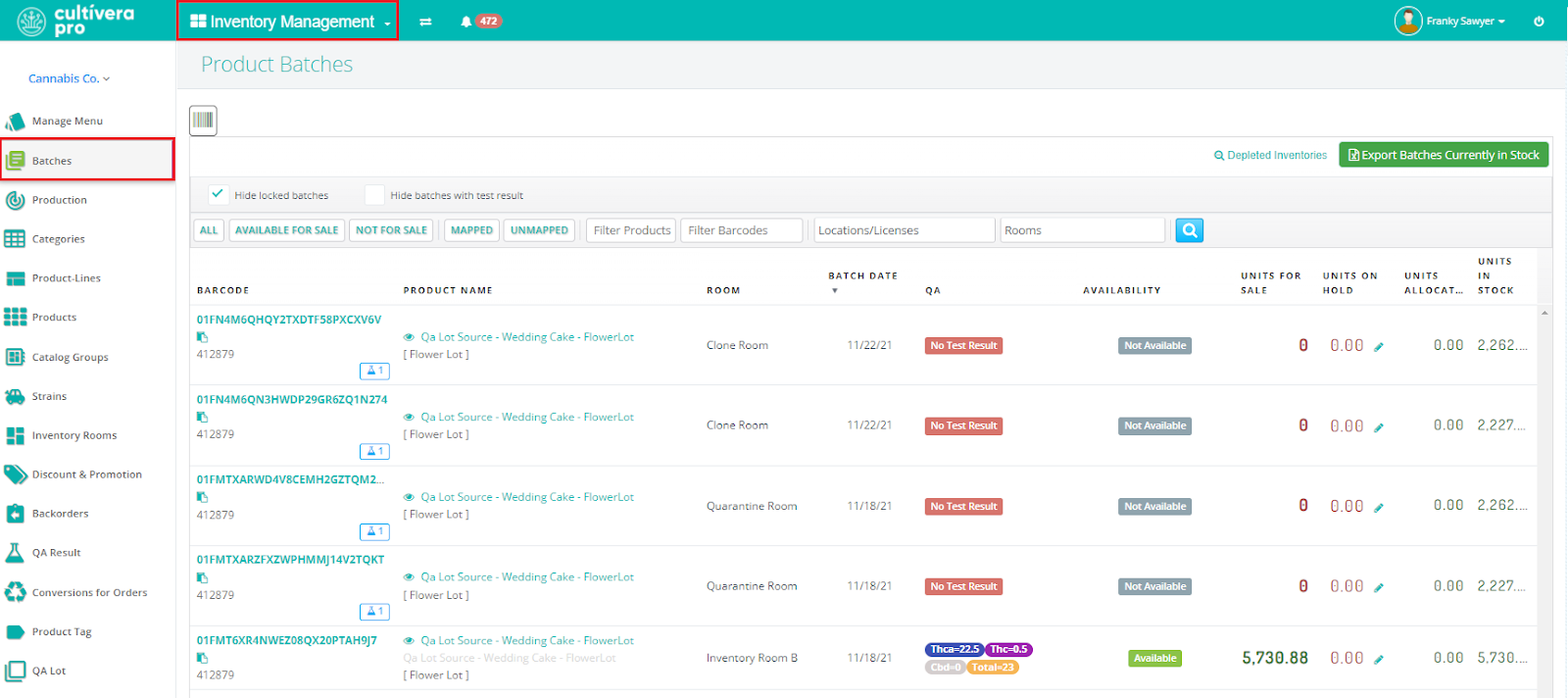 Locate the batch you intend on sampling and Right-click on the batch.
Hover over the "Create QA Sample" option and select "Mandatory" or "Non-Mandatory" from the list that expands to the right.
Hint: use the filters near the top of the screen to search by batch name, barcode, license/location, and/or rooms.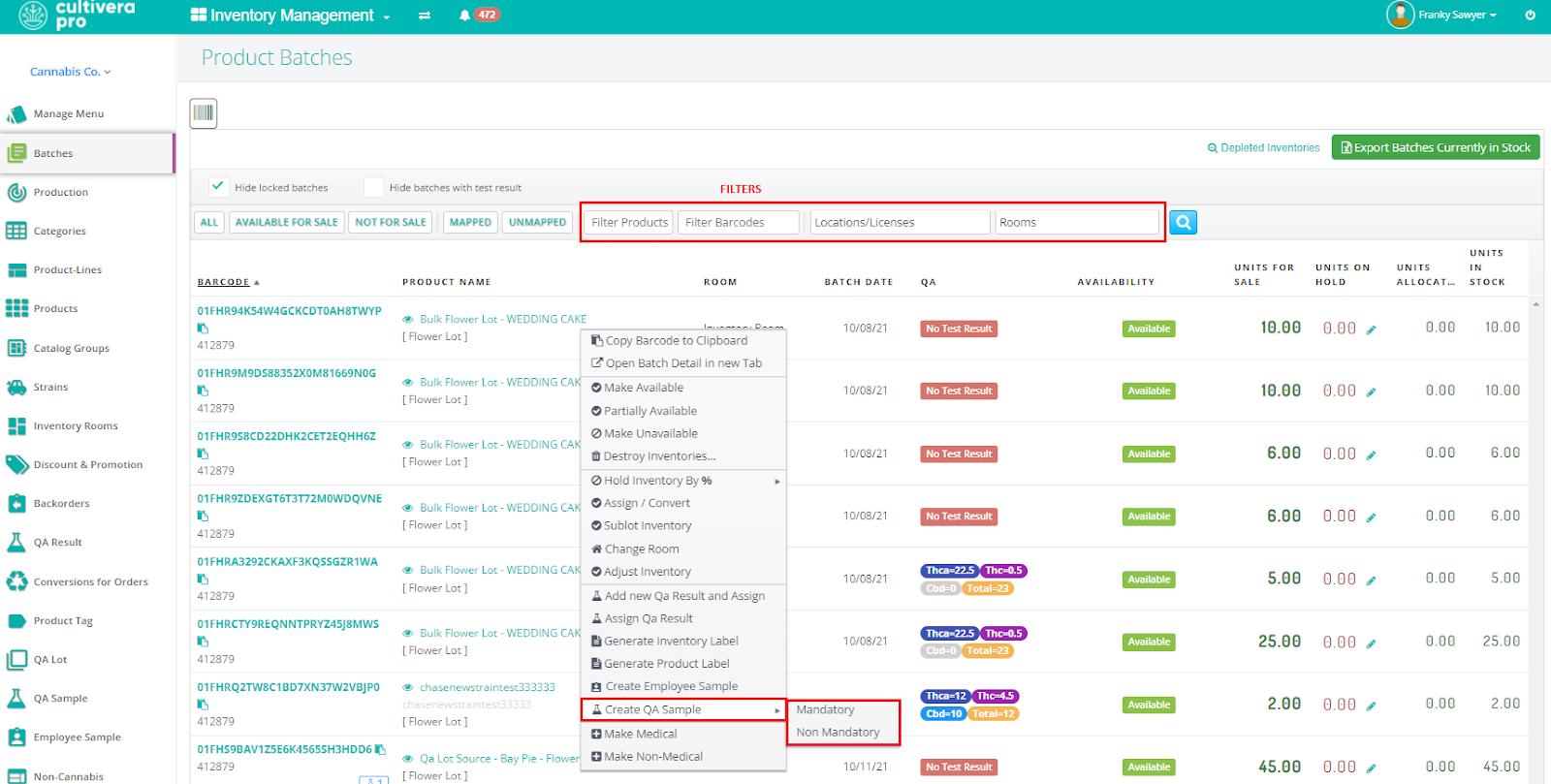 Fill out the fields in the resulting pop-up.
Click "Create Mandatory/Non-Mandatory Sample".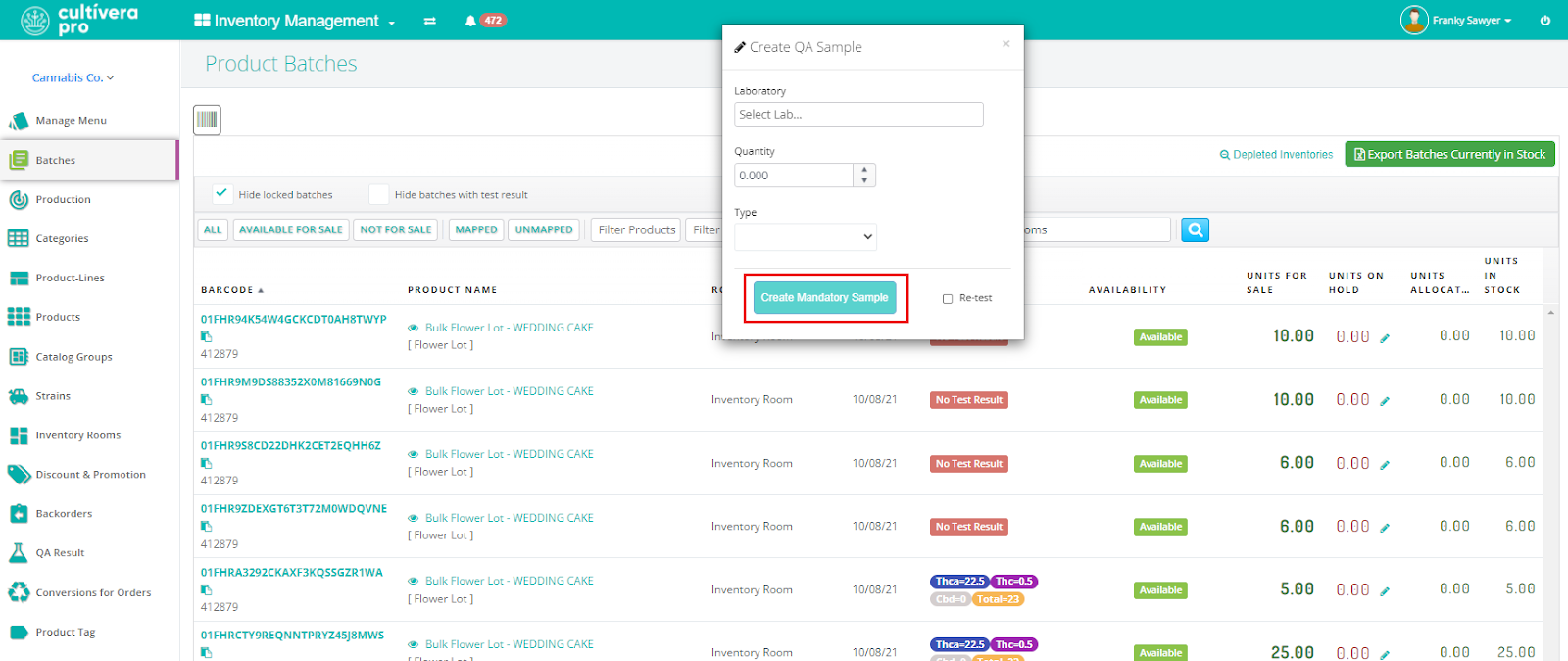 As soon as the sample is created, a beaker icon will appear to the left of the batch's Product Name.
Note: A blue beaker icon indicates a mandatory sample and a gray beaker icon indicates a non-mandatory sample.
Clicking on the beaker icon will take you to a filtered view of the Inventory Management > QA Sample screen, showing only the sample whose beaker icon was clicked.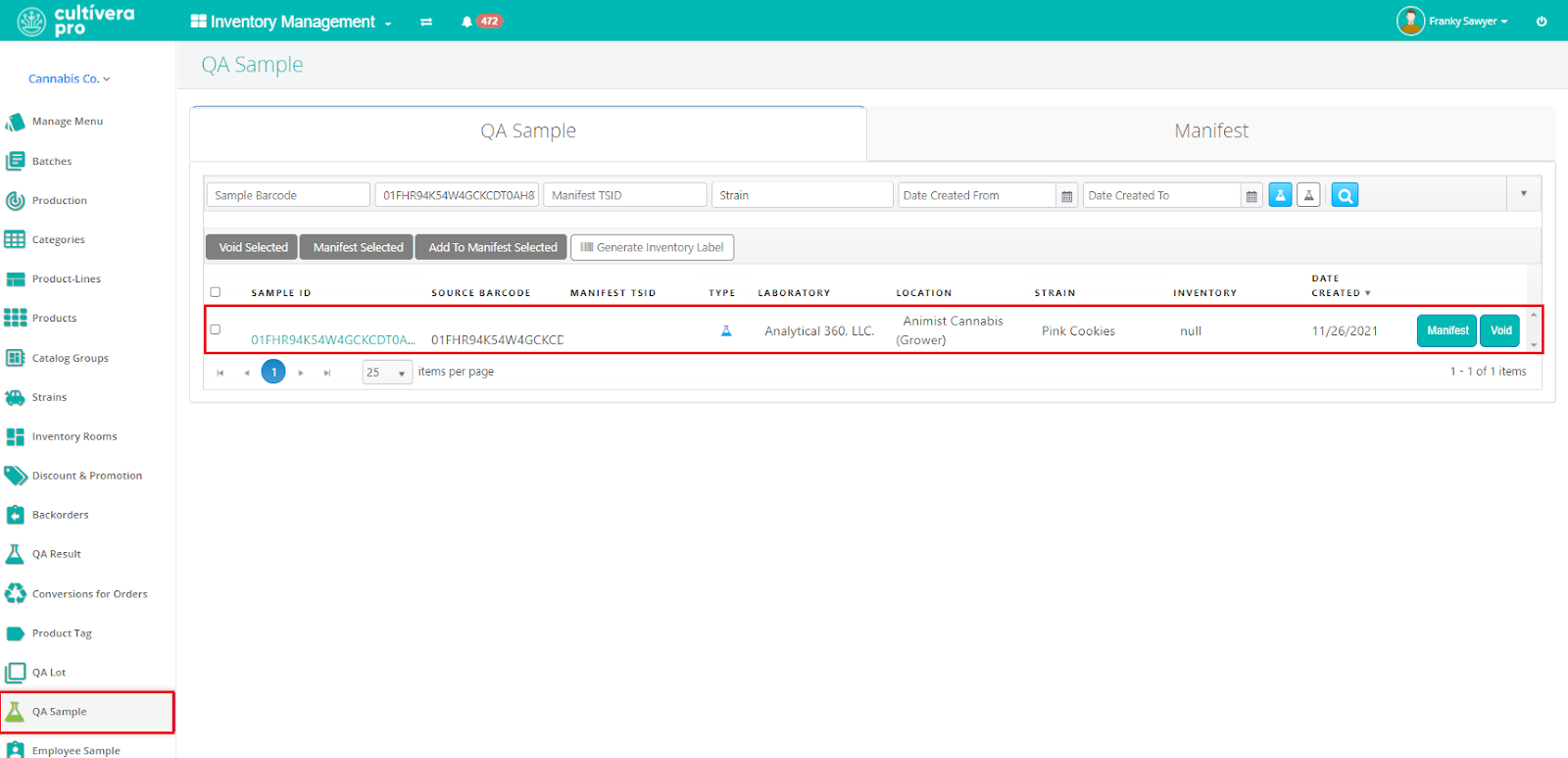 Related Articles
---
---